c i
r 106
c a



A digital cross-media Chat "Samples before Swine" by Lena Heins and Marijana Radović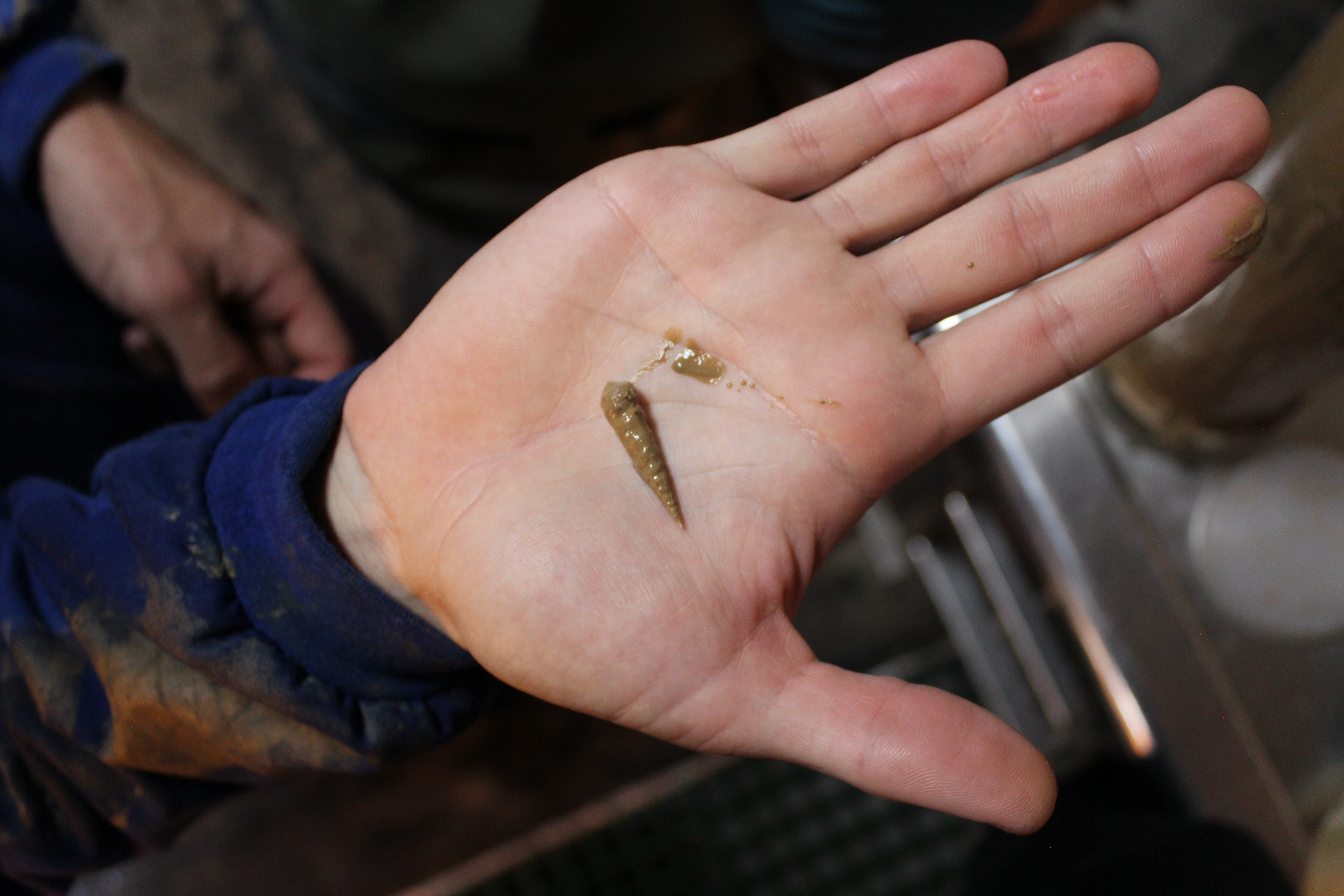 a grain of sand or a lost worm; a foreign body, which has found its way.
I often think about a parallel universe where all sand turns into jewels,not just pearls, because the sea salt is more potent. Jewels are trash, kind of like this >
I have a huge collection at home
Exercise 1: One is sand and the other is salt, can you spot the difference in the DNA?
Fig. 1: Spotting SAND and SALT
Fig. 2: Extracted footprints in SAND
It IS, in a way, our own kind that makes up the rules. We'll never be able to recognize or even feel the vibration outside our shell. But what we can do is replicate the idea of another, over and over again...
I build up my own shell after my own imagination -------------------------- >
Deflated and deformed, I hung there while the children were laughing at me.
...the wind took me up and there we were, a unicellular organism in an endless variant of elements known and unknown to you.
The water- surface "Halo"

There is a very striking phenomenon of separate rays or shafts of light converging on the shadow of the observer's head when this shadow is thrown on water. The phenomenon requires for its production certain conditions: 1.A bright sun, high in the clear sky. [...] 2. The water must not be quite clear; on the other hand it must not be very turbid. 3.The surface must not be smooth, [...] but again not too briskly. 4. The water should be deep.

fromJ. J. Thomson,1913
Fig. 2: Ocean in a bottle
Like mist, like rain, like blood, like carcas, everything can fit into a single drop. A string of drops, then a web, a neclace. Here, we wanted to show how we can melt into one solid plate of, let's call it metal, and reflect the world from a comfortable point of view. TV's, anyone?
This has to stop.
C-beams glitter
on a ponytail
ofa girl
writing a poem

No country will know
of a man

No river will flow
from a pen

This is what I am
a number
resembling a 10
The other room is filled with other people, those that can't stand the smell of petroleum. That's just a guess, I don't see what else would make them turn their backs on such an exquisite piece.

Some are raging with angst, scratching their arms and legs because they can't stand anything but cotton on their skin and there was no cotton in the room, not even a swab.

We didn't know it would cause such drastic reactions but we had to try because Saturn's just entered Aquarius.
1. DEN FADEN
HALTEN


2. MASCHEN
ANSCHLAGEN


3. RECHTE
MASCHE


4. LINKE
MASCHE


5. MASCHEN
ABKETTEN

https://www.brigitte.de/leben/stricken-lernen-520379/
We live ourlifes according to the shape of our common gound, which we would then call -curcular.
Children develop fast with the right care. Environments where to grow up and develop (Finland). Greatest extent possible in such away that future. Life on earth started but taking out enough to give life the neccessary time to evolve.
Forecasts to be made of the direction. Yet at the same time combined action and responsibility are made possible.
When it was created and by whom; who has viewed it when; how it has evolved through versions, edits, and name changes; and when it was deleted and by whom
Humpty Dumpty emerged from the darkness carrying the Universe, stepped on the Moon, slipped and spilled everything into tiny pieces that kept breaking but could never be put together.
Which makes me think...
... therefore I am.
Always coming back to the same source, like a wave crashing over and over again until it can finally rest on a patch of sand. All of the ocean is in one wave.
The mediterranean basin, a SALT desert thousands of kilometers below the sea level. The temperatures rise up to 50 degrees. Some six million years ago. And suddenly, it came the SEA.
In the shifting dune sands you never know where you stand.
wasting time in wasted land
It's only matter that keeps pouring out into different shapes,like an hourglass with an indefinite number of necks and varying volumes. When it rain it pours for hours and hours and hours...
THERE IS NO WAY OUT THERE IS NO WAY OUT THERE IS NO WAY OUT THERE IS NO WAY OUT THERE IS NO WAY OUT THERE IS NO WAY OUT THERE IS NO WAY OUT THERE IS NO WAY OUT THERE IS NO WAY OUT THERE IS NO WAY OUT THERE IS NO WAY OUT